Treadmill Treat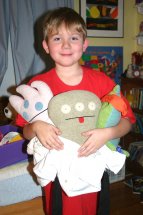 Well that was treat,
10.2 miles
on a treadmill today,
7:45 average pace
(middle 8.2 @ 7:39; 7:34 incline adjusted); longest ever there. Couldn't bear running in the cold/drizzle, but also figured the treadmill's softer on my shin, and I knew I'd run slower on treadmill, which I really needed to do since I'm still a little sick, congested. Fairly tough, really tired by mile 6, wanted to give up by 7.5, felt better once I got to 2 miles to go though, I can handle anything for 2 miles.
I still don't understand why I tire so much easier on treadmill than outside, I do usually incline it at 1.5 to 2.0 but still.
Last weekend's 12 miler
at 7:04 pace seemed, at least in retrospect, to be less effort than today's 10 at 30+ seconds per mile slower. I bet the freedom and variation in speed outside has something to do with it, I usually stay at the same pace on treadmill for a mile at a time, increasing slightly with each mile. There ought to be a treadmill setting to randomly change speed continuously within a range.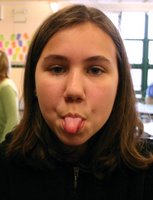 Anyway, got it done, hope this gets easier. The really great thing is that it was a good healthy run, good for my legs to slow down, easier on the shin, which is not at all worse for wear, in fact it seems less tender than before I ran, go figure.
Just 24 miles this week, after 33, 32, and 38 for the past three, but that's fine, got sick and previously I'd been averaging barely 18 mpw for the previous umteen weeks, way back to
Hood to Coast
last August, I needed a lighter week. I'm sure I broke the running gods' rule about increasing mileage to quickly; thankful I'm doing as well as I am.